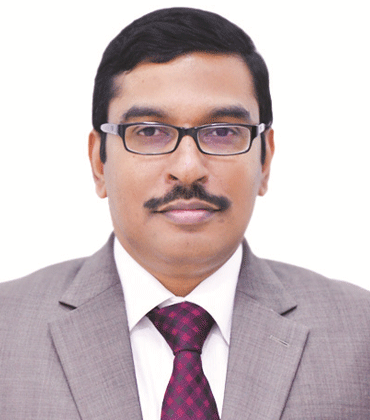 Dr. Sunil Manjila, Founder & George Vijay, CEO
While the Health IT landscape has transformed rapidly in the past few years, several healthcare organizations and medical practitioners have not been able to catch up with fast evolving technologies. Use of predictive algorithms and analytics, for instance, has proven to be more effective in healthcare delivery process. Understanding this gap in technology adoption in the healthcare domain, the founders incorporated Manjila and Singh Innotech (MASIT) in 2014. The company was founded with the mission to use technology to fill in the voids in healthcare industry and make it more efficient and approachable. Operating from Cochin, India, MASIT has developed its flagship product MedAlert to offer users 360 degree insights on clinical, operational and financial data using its proprietary analytics solution.
Being a physician-owned company, MASIT's products are built with a thorough understanding of the medical domain and after a thorough research on prevailing western as well as APAC healthcare systems. Both accomplished fellows from Harvard, Dr. Manjila and Dr. Singh are well aware of the standards of medical practices in western healthcare industry. They also understand that healthcare systems in South Asia, Africa, India and Middle East face inefficiency and compliance issues and, therefore, were not able to scale up to the expectations of doctors as well as patients. Utilizing Dr. Manjila and Dr. Singh's respective experience in Neurology and radiology, the duo decided to innovate and bring technology backed medical solutions in the APAC region. George elaborates, "My experience of working with healthcare organizations for nearly 15 years proved to be an advantage to us and it helped us to conceptualize a healthcare framework that's efficient and less error prone."
MedAlert, at the core, is an Electronic Health Record (EHR) and clinical drug database platform
Later, MedAlert was developed based on the framework that the Company had conceptualized before.
MedAlert, at the core, is an Electronic Health Record (EHR) and clinical drug database platform. Additionally, it performs predictive and cognitive analytics on the collected data to derive actionable insights. A SaaS based product, MedAlert is deeply focussed on clinical analytics. The product is conceptualized around 3 Ps: Patient, Provider and Payer. As patient's involvement and feedback is vital for healthcare delivery, the product incorporates several patient engagement modules such as mobile based health applications, patient portal and activity apps. As doctors in rest of the world unlike in West examine 50 percent more patients, MedAlert, an intuitive solution, comes handy here.
It employs predictive analytics and collects as much data as possible to feed into its machine learning algorithms. Data generated by MedAlert is particularly helpful for doctors and researchers to take informed decisions. The company supports two types of product deployments: Enterprise Model, wherein deployments are on premise, and Cloud-based model, wherein deployments are on secured cloud environment, allowing customers to spend minimal upfront cost for infrastructure and pay for what they actually use.
Abiding by its tagline 'Innovate, Implement and Integrate', the company also offers customized versions of the product to meet clients' business demands. MASIT today serves small operators as well as many multi-specialty hospitals across India. It has two pilot centres, a multi-specialty policlinic in Tanjore, India, an ophthalmology centre and an ENT centre in Cochin, apart from its centre in Dubai. The company is in the process of expanding its strategic partnership with Case Western Reserve University, Cleveland, Ohio. They are also exploring partnership opportunities with GE Middle East. It also plans to serve Africa, the U.S. and Middle Eastern markets, and reach out to 1 million patients in the years to come.