Interactive Patient Engagement Technology Enhances Patients' Healthcare Experience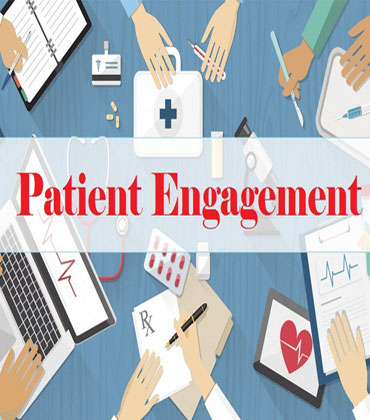 A recen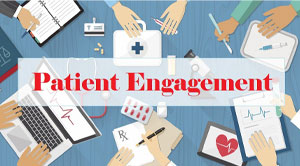 t report by International Data Corporation (IDC) predicts innovative vendors to lead the way for patient engagement technology in the near future. According to the report, the market is set to witness a significant rise in patient engagement technologies that connect patients to healthcare. The IDC report further pinpoints the leading vendors specializing in patient engagement technology and their capabilities to improve patient activation.
Patients have historically suffered because of inconvenient access to healthcare. However, digital patient engagement looks forward to bring about a change in this trend by providing patients with a convenient, personalized, and interactive access to administrative as well as clinical support. This can not only enhance the patient experience but also make patients more compliant with health management strategies, resulting in better health of patients.
Patient engagement technologies are achieving these results by unifying various patient-facing tools. Engagement tools now feature healthcare navigation capabilities that help patients connect with their healthcare providers along with promoting chronic disease management initiatives. Such advancements correlate to the extensive use of computers and smartphones becoming a common practice in the healthcare industry.
---
Suggested Read: Automation Leading the Change in Healthcare
By Rick Schooler, VP & CIO, Orlando Health
---
Furthermore, these modern patient engagement technologies, unlike their traditional counterparts, are focused on making healthcare more customer-centric. The providers of these innovative and interactive technologies are delivering great value to their customers, resulting in patient engagement technology playing a key role in the overall experience of patients. A Black Book research report suggests that restricted or no access for patients to their own interactive medical data leads to low patient satisfaction scores. 84% of the participants in the survey showed an inclination towards providers who rely on modern patient engagement technology that boosts patients' interaction with their doctors and also allows patients to access their medical data.
Patient satisfaction, according to the Black Book report, relies significantly on the nature of the technology implemented to involve healthcare consumers. As a result, providers have to pay more attention to the interactive ability of their technology to win more customers. Patients today resort more to electronic media and barely have any patience to tolerate technical shortcomings of hospitals including incorrect billing and lack of access to scheduling and results.
---
You may like: Building a Leading Innovative eHealth Organization
By Andrew Slater, CEO, Homecare Medical New Zealand