Building a Leading Innovative eHealth Organization
By Andrew Slater, CEO, Homecare Medical New Zealand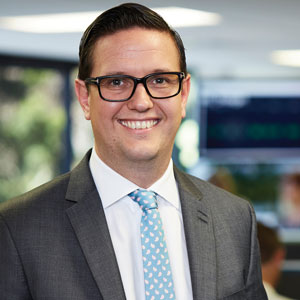 Andrew Slater, CEO, Homecare Medical New Zealand
New Zealand's healthcare system is experiencing changing yet also challenging times. Currently our system is at a crucial point. We need to rapidly investigate different ways of providing health and mental health care, closer to people's homes and in places that they live work and play. Technological innovation is potentially a key in solving our health system woes.
Two years ago, the New Zealand government established an integrated National Telehealth Service (NTS), combining several different national helplines under one umbrella. Initially launching with only seven services, today NTS encompasses twenty-one, including recently launching the national mental health and addictions helpline, 1737. A four-digit number is a text and call number, available anytime and for free. This was a technological innovation supported by all of New Zealand's telecommunication agencies and is marketed using emerging social media tools and thinking.
In the last year the NTS helped over 500,000 people and via services including national Healthline, Quitline, Depression, Alcohol & Drug, Gambling, Poisons, Immunisation, Elder Abuse helplines, etalk, Peer Talk, ambulance secondary triage and Early Mental Health Response Service.
Now we are rapidly moving to make all our channels digitally accessible by text, webchat, email, eConsult and social media – with supporting self-help digital tools. Also looking beyond at the role of artificial intelligence, big data and personalisation. We are working with General Practice in New Zealand to support taking the door off its hinges' at the traditional GP practice allowing anyone to virtually visit their GP no matter when or where they are. This will improve access to services and ensure that those most vulnerable in society will be able to access care.
The challenge now involves taking traditional helpline services and projecting them into the digital virtual health age this coupled with pioneering futuristic new services. Tech has driven the expedited growth of plenty of industries making them more efficient and cost effective over time.
Technological innovation is potentially a key in solving our health system woes
Now it's time to drive this in the health sector, with clinical safety at the forefront of everything. Buzz words like eHealth, eTherapy and ePrescribing have begun to pop up as metamorphic change making initiatives, their true success depends on being able to connect the whole system as one. As we create digital and virtual health systems we need to ensure they are supporting and strengthening the existing health system. For decades health systems have spent hundreds of millions integrating primary, secondary and community care – we cant afford to create another silo in digital health – it needs to act as an enabler of integration.
Can we Build Home-spitals instead of Hospitals?
The future hospital could be closer than we think and may be coming to our very own house. 3D printing, virtual care and digital connectivity with health professionals could mean hospital services will be delivered in the home. Follow-up care delivered by a digital doctor. Telehealth has been around for many years eagerly awaiting funding and innovation, globally we just haven't kept up or found ways to integrate these new models of care, at scale into our systems. Consumers want to access the health system differently. Digitisation and gamification of preventative care could keep demand on the system down too. Preventing people from becoming unwell causes much less strain on the health system in the long run.
The Rise of Virtual Counselling.
There can be many barriers that prevent people from accessing mental health care. Ranging from cost and distance all the way to hours of accessibility of services. Younger people also tend to prefer anonymity when talking about issues they may be facing. A new service which launched this year as a pilot provides six free virtual counselling sessions to those in mental health need. We see high rates of mental disorders among those living rurally. Social isolation as well as economic factors play a contribute part. Named etalk (ekorero) the service was initially conceived as a solution to the many people living remotely in southern New Zealand. A dedicated trained counsellor who can be based anywhere around the country pairs with a person in need, conducting sessions over a few weeks. Using the internationally renowned Kessler psychological distress scale, the average score of people before using etalk was 28, the score reduced to 18 after a few sessions, usually just four. Now that the successful pilot has wrapped up, rollout is planned for the rest of the country.
An example of how traditional norms are being broken comes in the form of an attempt to lessen the pain persistent daily sufferers felt using virtual reality. Half in the trial received an $800 VR kit, the other half were showed 2D videos containing relaxing scenes in nature, this group experienced slightly less pain than verse when they began while the VR group reported a 25 percent reduction in the pain they felt. Virtual counselling may be in its infancy yet has so much potential. The question is how traditional methods of counselling combined with virtual reality can be hugely successful.
Despite all our advances in technological care, the connection felt between two human beings remains the essence of helping each other to get well. We are advancing at such speed through this eHealth industrial revolution equivalent. Where we will be in five years may be an unimaginably advanced place to what we can envisage now.