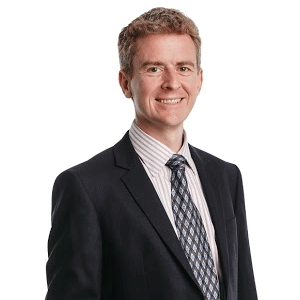 Sam Vaughan, Co-founder & CTO
When Sam Vaughan, Co-founder, and CTO, returned to Australia from a computer engineering research position in Cambridge and met up with an old friend, he had little idea that this chance meeting would spark off an enduring and successful entrepreneurial partnership. Dr. Tim Harris had recently embarked on his surgical career and was struck by how inefficient and difficult private surgical billing was in Australia. What followed was a brainstorming session that led to the inception of their company—Surgeonline, now Australia's premier online surgical billing service.
Before the advent of Surgeonline, the Australian medical billing system required new surgeons to learn the complex Medicare Benefits Schedule rules governing the calculation of fees due for surgical procedures. These intricate rules and their associated fees are updated several times a year by Medicare. In addition, dozens of Australia's private health insurers publish their own schedules of fees which are also regularly updated. Further, large volumes of paperwork are required to register provider numbers and banking details with the health funds, and then generate invoices with their dedicated batch header forms. The system is so onerous that many time-poor trainee surgeons simply avoided billing for their private work altogether. Convinced that a better system could be developed that leveraged the duo's backgrounds in software and healthcare, they set to work on the opportunity and founded Surgeonline in 2003.
Surgeonline is a novel billing system for surgeons and surgical assistants that automates health fund registration, calculates and previews invoices, allows customisation of billing settings and provides a complete, integrated financial management system. Doctors can submit their claims directly using the company's website or they can send their cases through to be entered on their behalf. Surgeonline's advanced invoice calculation engine generates invoices that show the charges due to the surgeon for all services provided to the patient. The website features a live invoice preview that allows full customisation of the invoice before it is submitted for processing. Invoices are transmitted electronically via Medicare's ECLIPSE online claiming system to Medicare and the health funds for processing and payment into the surgeon's personal bank account. Electronic remittance advice is retrieved automatically, allowing surgeons to continuously track the payment status of their claims. A full-featured reporting system also allows surgeons to generate spreadsheets tracking their operation history, outstanding invoices, payments received and expenses for taxation purposes.
Surgeonline's novel invoice generation system automates billing and eliminates manual administration, providing a complete, cost-effective financial management system for surgeons and surgical assistants
Successful products typically make a complex process appear simple. The seamlessness of the Surgeonline user interface masks the complex calculations running behind the scenes. "Designing an accurate automated invoice calculation algorithm has been one of the most complicated tasks," mentions Vaughan. Surgeonline's software generates thousands of invoices each week through an intricate set of mathematical calculations based on variables including patient and operation details, Medicare procedure groupings, health fund schedule fees and all the myriad exceptions. Regular updates from Medicare and the health funds get published with little warning and need to be merged into the system to maintain its accuracy.
As the Medicare Benefits Schedule describes many tens of thousands of surgical procedures, there are innumerable permutations, many resulting in conflicts not fully covered by the published schedules. Since Surgeonline has calculated and sent over half a million claims, it has been able to tune its invoice calculation engine to match the quirks of each health fund. In this way Surgeonline offers its members the highest possible payments for their claims, and indeed, customer testimonials have repeatedly mentioned significant increases in the fees their claims attract after moving to Surgeonline.
"Scaling the business has required a relentless focus on automation," remarks Vaughan. Surgeonline's hardware firewalls and redundant web and database servers all run highly secure operating systems and reside in a private data centre to safeguard their sensitive health records. All activities of the custom electronic claiming system are extensively monitored and logged. Automated software retrieves and prepares new health fund schedules and flags potential billing errors that can result from operator errors at health funds. Registration and batch header forms are automatically populated with data to avoid manual intervention. By analysing pain points and working out ways to detect and replace them with software, Surgeonline can eliminate many repetitive tasks and ensure its administrative staff are alerted to potential problems before they occur.
Such an end-to-end, seamless billing system has dramatically boosted the company's market position. Surgeonline, since its inception, experienced rapid 100 percent year-on-year growth to capture the lion's share of the surgical assistant market. Support for primary surgeon billing was released in 2015, resulting in another burst of rapid growth that continues to this day. The core competency of the company's ground-breaking software, however, stems from one of the most crucial processes in any global software company—software testing. Surgeonline has invested heavily in automated testing that verifies its software, eliminates regressions and frees its developers to rapidly iterate without fear of introducing bugs.
Having transformed the medical billing industry in Australia through its software, Surgeonline now plans to scale further. The company is in the process of rolling out site-wide changes to make its software even easier to use on mobile devices. It is also hard at work on mobile applications that will offer additional services uniquely tailored to its niche market of customers, a large network of professional Australian surgeons who are keen to embrace technology to avoid wasting their precious time on administrative tasks.