How Blockchain Could Impact the Medical Health Records Sector
By Bruce Haefele, General Manager – Technology, Healthdirect Australia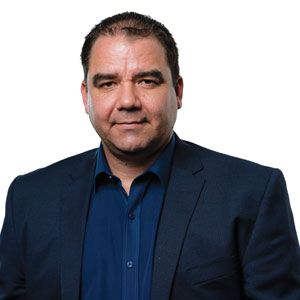 Bruce Haefele, General Manager – Technology, Healthdirect Australia
The world of healthcare is increasingly moving towards consumer-centricity. Patients are now able to access information on an unparalleled scale; yet there is a real danger that the information they are exposed to (aka Google) is not clinically validated. This creates a tension within healthcare providers who traditionally have been responsible in a patient-delegated model of care. As patients take a more active role, they want to own their information, they want access to second opinions and they want to provide more information to their healthcare providers from their wearables and other clinical, lifestyle, and environmental monitoring devices. Combined with new technologies (e.g. Big data and AI) we face a healthcare system which is in the midst of disruption.
We know that globally data is becoming 'King'; and whilst this sentiment is shared within healthcare, the inability to use healthcare data is limiting. This limitation is reflected in the poor progress being made towards a fully interoperable environment, legislative restrictions to mobilising data, assuring data quality across institutional sources, and an inability to offer a robust and at scale solution for data provenance and consent. All is not lost, as new initiatives from the Australian Digital Health Agency are working towards a federated approach towards improving interoperability. The Commonwealth is reviewing privacy legislation, and new technologies, such as Blockchain, are emerging to support data quality, and data provenance and consent.
Blockchain offers a means to realise the benefits of improved data integrity, decentralisation and disintermediation of trust, and reduced transaction costs. While it is not a silver bullet for the health system, Blockchain offers a new way to share data with privacy and security built into the protocols. Blockchain is a distributed system for recording and storing transactions in an immutable public ledger. It relies on established cryptographic techniques to enable participation in the network without pre-existing trust arrangements between parties, allowing participants to join or leave freely.
The efficient functioning of a Blockchain for healthcare would require regulatory and legal frameworks to be put in place
Transactions records are stored and distributed throughout the network with each interaction verifiable allowing trust-less collaboration with an immutable audit trail. Another important feature of Blockchain is smart contracts. These allow small programs to live on the blockchain that automatically execute when certain conditions are met. These programs can fully customise the conditions under which data or value is exchanged. Using Blockchain, could improve patient outcomes by allowing an insurer to ask the blockchain whether a patient with Type 2 Diabetes had had a retinal screening in the past year, and, if not, notify her doctor and make an appointment for one. Records of consent could appear in the blockchain to be validated by any participant, and patients could receive payment for the use of their data allowing them to share in its value.
In the healthcare system, we could establish a private blockchain where each participant could keep control of their information and systems with no single point of failure. This would allow privacy and control of data to be place back in the hands of citizens helping to achieve one of the goals of the current My Health Record. Patients would be provided with a portal or mobile application to interact with their information held across multiple systems where they could interact and augment this information with data such as that from wearables or monitoring devices and personal notes. Transactions could consist of documentation of specific episodes of healthcare services provided or information from consumer monitoring. Data would be encrypted and associated with patient and provider identifiers and only allow decryption with the patient's private key. Smart contracts could be used to verify the eligibility of a caller to query the underlying data and to disclose only what is authorised.
In this way, consumers and patients become the platform, owning and controlling access to their healthcare data. This removes all obstacles to patients acquiring copies of their healthcare records or transferring them to another healthcare provider. However, it would be naïve to think that the risk-averse healthcare system will suddenly jump on the Blockchain band wagon. The sector is unlikely to accept the time and cost of moving to a new and unproven technology, particularly with the current levels of investment and inertia in the status quo.
The efficient functioning of a Blockchain for healthcare would require regulatory and legal frameworks to be put in place, and policy definitions for participants. Policies would be needed for the data, size, and format of the information on the blockchain, ownership of records, and access rules for the network and its information. The only way this can work is through strong public-private partnership, leadership from government, and incentives to encourage participation.
Blockchain promises much to our Australian healthcare system and we need to start thinking about its impact and how we might incorporate it now. Patients deserve better experiences than we are currently providing and Blockchain promises better ownership and control of their data while unlocking it and enabling it to flow freely across the health system to where it is needed.