Reasons to be Optimistic about the Future of Women in Tech
By Andrea Walsh, CIO, Isentia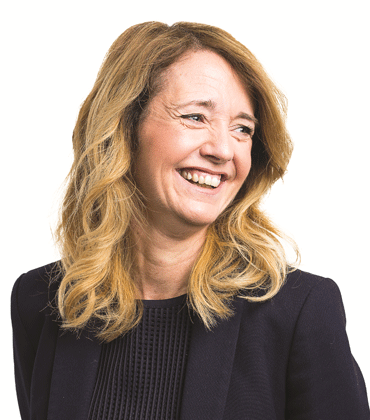 Andrea Walsh, CIO, Isentia
A recent report shows that women in technology are paid 8 percent less than their male counterparts. While parity is yet to be achieved, it is a significant milestone for the industry when across all sectors the national gender pay gap sits at around 16 percent.
This is a big setback for women entrepreneurs. But we still have a way to go. Each year IT advisory firm, Gartner conducts the world's largest CIO survey to track senior IT leaders around the globe. Disappointingly, the percentage of women CIOs recorded in the survey has remained largely static since 2004. At a time when the technology industry is exploding, sadly there are virtually no women coming through the ranks.
If things don't change, the industry won't reach its full potential.
Technology touches almost every aspect of our lives helping us to live healthier, smarter and longer. Without a balanced representation of women in the industry, we may miss the diversity of thinking needed to achieve the first driverless car, a cure for dementia or an early detection method for cancer. Surely as these issues impact both genders, not one or another; it makes sense to have both sexes working together on a solution.
We know intuitively that diversity matters and research has affirmed this thought time and time again. For example, in 2015 McKinsey published the 'Diversity Dividend' highlighting that gender-diverse companies are 15 percent more likely to outperform others.
Technology touches almost every sphere of our lives, helping us to live longer, healthier and smarter
Perhaps even more interesting to note is that half of the companies listed in the Fortune 10 are women. With technology, now an integral part of any business' success, surely this healthy representation of women in leadership and obvious return is no coincidence.
So, if the industry can visualize the value women brings and their capability in bridging the gap in pay scales, which is much faster, then why only few women are recruited into the field?
Campaigner for women in technology, Melinda Gates has defined the problem as 'the leaky pipehole' that sees females veer away from a technological career pathway as they move through primary school, high school, University and then into the industry. In the US, 57 percent of professional occupations are held by women, however, females are represented in just 25 percent of computing jobs. In Australia, it's a similar story. A study from Professionals Australia reported 28 percent female representation in all science, technology, engineering and mathematics-related professions.
Although it is clear that we have a problem on our hands, we have many reasons to remain optimistic. Women like Gates and her comrades – Sheryl Sandberg, Marissa Meyer and Diane Green – are all working to encourage more women into the field. Then there are groups like FITT, a tremendous not-for-profit organization solely focused on inspiring more women to achieve their career aspirations in technology through strong peer networking programs to guide young women coming through the ranks. I am also buoyed by the growing number of girls opting to study STEM at school. In NSW, for example, the number of girls studying either maths or science increased from 5.4 percent in 2001 to 14.6 percent in 2014, while the ratio for boys has only risen from 2.1 percent to 5.9 percent. But there's still work to do.
As a woman who has been fortunate enough to enjoy an enduring, challenging and meaningful career in tech despite the unfavorable odds, I am extremely passionate about seeing other women benefiting from the technology explosion and embark on a career which I can only describe as one of the most exciting, well-paid and sustainable sectors. I implore not only other women, but also men in the industry to share their stories of success with our girls and keep them engaged. Together we can achieve the diversity in thinking needed to use technology to solve some of the greatest problems we face in today's technology-driven society.
Headquartered in Sydney, Australia, Isentia is a media intelligence company operating since 1982, across 15 countries; filtering information from print, radio, and television media outlets.