Engaging Clinicians for Better, Safer eHealth
By Dr John Lambert, Chief Clinical Information Officer, eHealth NSW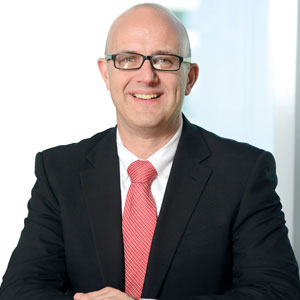 Dr John Lambert, Chief Clinical Information Officer, eHealth NSW
Placing Patients at the Center of Digital Healthcare
Clinicians are increasingly using digital tools to access and connect patients' clinical information, and to make clinical decisions. Patients, particularly those with complex health conditions, may have hundreds of clinicians and other health care providers involved in their care, and yet interact with the NSW health system for only a fraction of their lives. Patients expect their information to be instantly available to every person that participates in their health care, with their permission, while also ensuring safety, privacy, and confidentiality. Digital tools should be able to relieve some of the burden placed on the patient by multidisciplinary healthcare, and ultimately improve health outcomes.
The mission of my office at eHealth NSW is to place patients at the center of digital healthcare by ensuring their information, when captured by digital tools, crosses boundaries within NSW across the borders to other states and jurisdictions, and in the long-term, across the globe. We do this by building better, safer, interoperable tools that integrate seamlessly with clinical practice through human centered design to enhance clinicians' ability to deliver excellent healthcare.
Engaging Clinicians in Health Informatics
It's only through talking to clinicians that we can gain a thorough understanding of what's working, what's not working, and what else clinicians need from their tools to optimize their practice. The concept of clinician engagement sounds simple enough, but in reality can be quite challenging. How do you get clinicians to "speak digital"? Health informatics is a complex topic that not all clinicians are interested in talking about. In geographically dispersed areas like NSW, it can be difficult to bring people together physically; a problem which is compounded by clinicians' varying shifts and rosters.
My office holds regular Clinical Engagement Forums in different locations across NSW, bringing together clinicians, nurses, and allied health professionals to discuss and workshop different topics.
Digital tools should be able to relieve some of the burden placed on the patient by multidisciplinary healthcare, and ultimately improve health outcomes
We've also pioneered the use of a massive online audience participation platform to enable any clinician anywhere to participate directly in forums. On-demand services like wikis, blogs, website content, and podcasts are very useful for busy clinicians as they can access them at any time. Gathering feedback and ideas through all these channels helps us to better understand how our clinical tools are performing in clinical practice.
Building Better, Safer Tools
Once you have feedback from clinicians, what then? To integrate clinician input into the design of tools, you must be able to respond to that input in an appropriate timeframe. The real challenge is setting up a process that ensures that tools are safe for patients, that solutions are aligned with the relevant strategies, policies and laws, and yet are fast enough to respond to demand and to create solutions that are not ten years old by the time they're released.
At eHealth NSW, we're addressing this challenge by setting up a framework where responsibility for those decisions is delegated as low as safely possible. We then rely on organizations like my office and others within eHealth NSW to keep those groups within safe boundaries. We're building clinicians into our new governance system to involve them more directly in these processes.
Benefits of Clinician Engagement on Digital Solution Enhancement and Design
Connecting clinician feedback back to governance decision-makers in health, results in measurable, direct benefits to clinicians and patients. This could mean feedback about basic functionality, response time and connectivity, interoperability of existing tools and their integration into the clinical workflow, or ideas for completely new tools to fulfill specific clinical needs.
For example, NSW clinicians have said that they would like a secure method for acquiring and sharing patient images. We've used that input to fund the early design work for a Secure Image System (SIS). The beauty of this type of system is that it seamlessly integrates the basic functionality of something like Instagram into the workflow of the medical record, with the required privacy, confidentiality and consent. An image of a patient's burn could be made immediately accessible to every person that has any right to participate in that patient's healthcare, enabling clinicians in any location to discuss and support decision-making based on both textual and visual information. This is a wonderful example of how clinician engagement can influence the programs that are funded, and lead to big potential benefits for healthcare.
Ensuring We're Building the Right Things
The internet of things, big data, all these technical game changers are affecting everybody, and we must guide health systems to use these tools to transform healthcare for the better. Ensuring that we are fighting for the right things, that we're staying true to what the business needs and what clinicians and patients need is absolutely key to building better, safer tools that enable clinicians to deliver excellent healthcare to their patients.